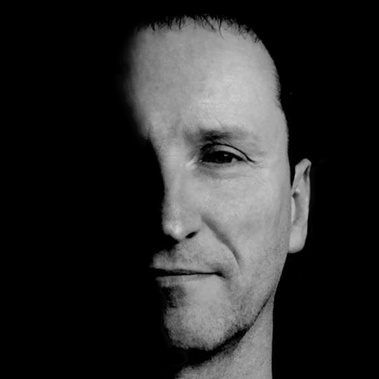 Biography
Freelance Press Photographer at DC Thomson
Paul Smith studied at Gray's School of Art, Robert Gordon University, Aberdeen.

BA (Hons) Communication Design (Photography)
BA Commercial Photography (Distinction)
Awards

2011, National Photographic Competition from Barclays Bank, London.
2013, Student Achievement Award from Aberdeen College for work within the Creative Industries.
Published work
The Courier
The Courier, Weekend Magazine
The Courier, Business Matters Magazine
The Guardian
Daily Record
THE SUN
The Scottish Daily Mail
The National Newspaper
The Metro
Press & Journal
Evening Telegraph
John Lewis
Scottish Television (STV)
Worked with the Creative Industries at Dundee Rep Theatre
Scot Street Style #Onward!
Carriage Driving Monthly Magazine
Innovate UK (2019 Women in Innovation Awards)
Dundee University
Live4Ever Media
Books
Scot Street Style #Onward!
Collaborations

Mary Meikle (Hair), Doreen Stewart (Gladrags), Lindsey Hope. (Make up).Models, Charissa Ellana Garratley, Christina Gale, Morgan Smith, Kirstie Georgina Whyte, Natahsa Lamb, Amy Sheils, Suzie Smith, Marjun Wraae, Karen Will, StephM.Artistry, Julie Christie, Kirsty Reid, Katija Radomska, Ieva Eve.
Styling Katherine Jane Scrimgeour, Chloe Robertson, Kirsty Georgina Whyte, Grace Milissa Upton, Amy Shields, Doreen Stewart (Gladrags).
Hair and Make-up
Mary Meikle (Hair and make-up) Lindsey Hope (Make-up)
I have also had the privilege to use clothes from Hayley Scanlan's fashion collection. Hayley Scanlan was Scottish Young Fashion Designer of the Year in 2011 and 2014.

Exhibitions
The Lost Alchemy
BA (Hons) Communication Design (Photography) Exhibition, Gray's School of Art.
This project was based on the Wet Plate Collodion process that was invented by Frederick Scott Archer in 1851. See my Blog for more details on this process.
What I like to photograph
I love to photograph portrait, fashion/vintage fashion and music but I can also produce many other styles of photography such as wedding, family portraits, vintage pin-ups, landscape, wetplate collodion photography images or portfolio building.
Please contact me
If you have any queries or questions about prices, photo shoots (studio,location or a home visit session) or if you just want to say hello then please get in touch. paulsmith.photography@yahoo.co.uk